36 Days of Type April 2022
That's a wrap! This year I chose to hand create all of my letters through materials and my own handmade textures - putting to use my hoarded art supply cupboard! It's been great to get back into After Effects too.
The Arena Mentoring Scheme March 2022
I am thrilled I have been chosen as a mentor for The Arena's Professional Mentoring Scheme this year. Last time round I was a mentee, and now I am going to have my own set of mentees to inspire. Bring it on!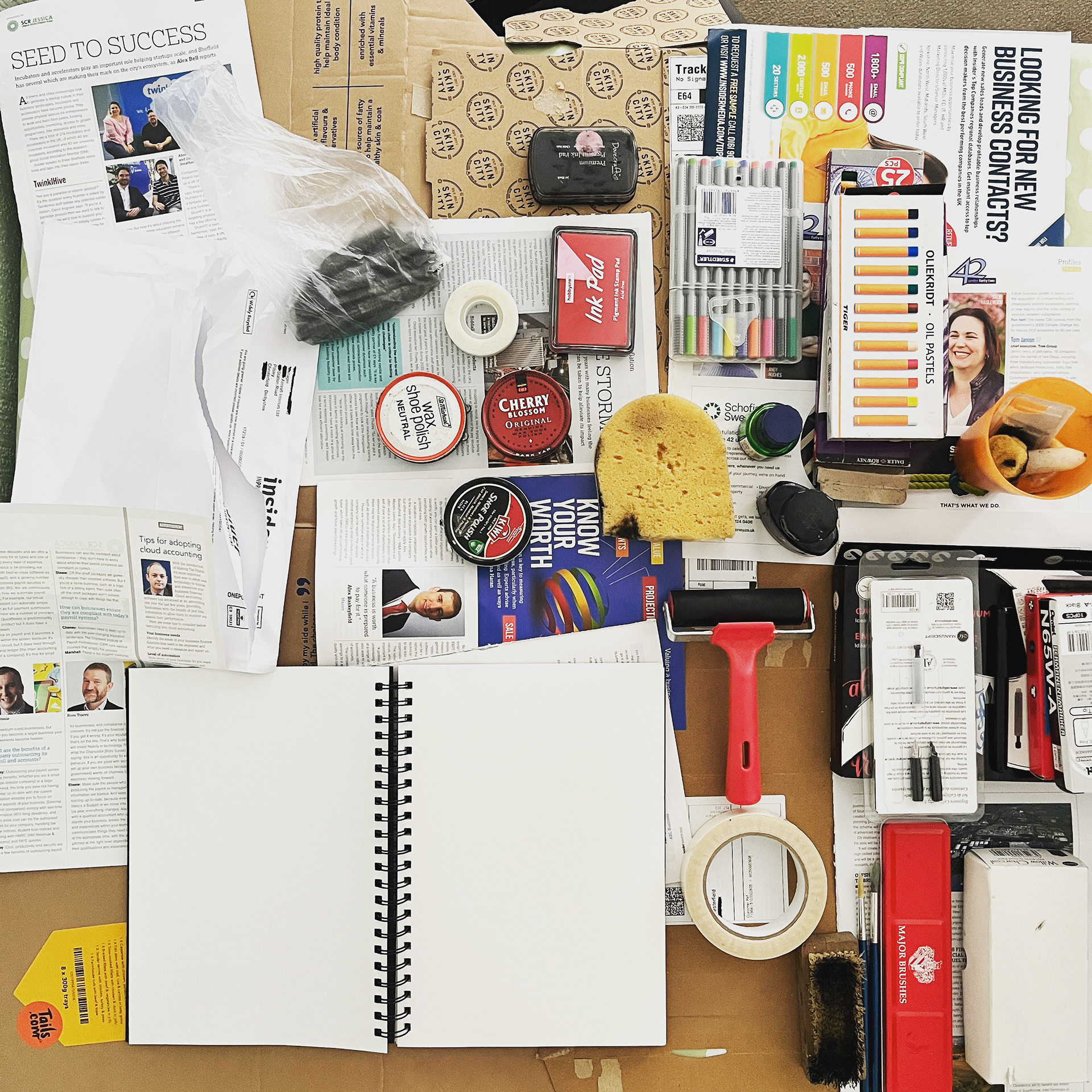 Better later than never, right? Even if it is a year and a half! It was great to join my course mates, face to face, back in our favourite city!!! 
A few more 12's, and one that's close enough.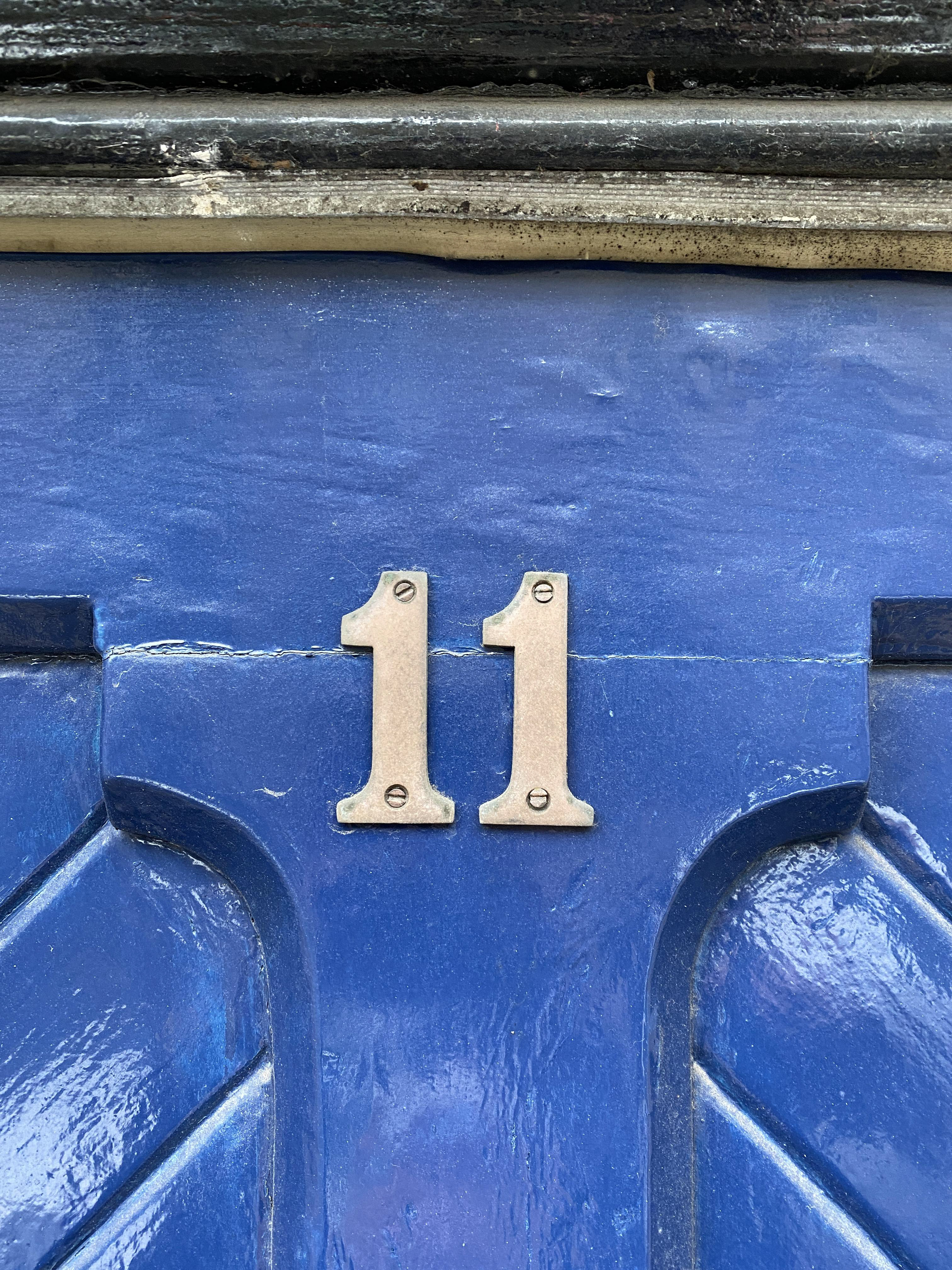 Hebden Bridge October 2021
The gorgeous Yorkshire town of Hebden Bridge, and even more gorgeous surrounding areas. A getaway I'd recommend to all.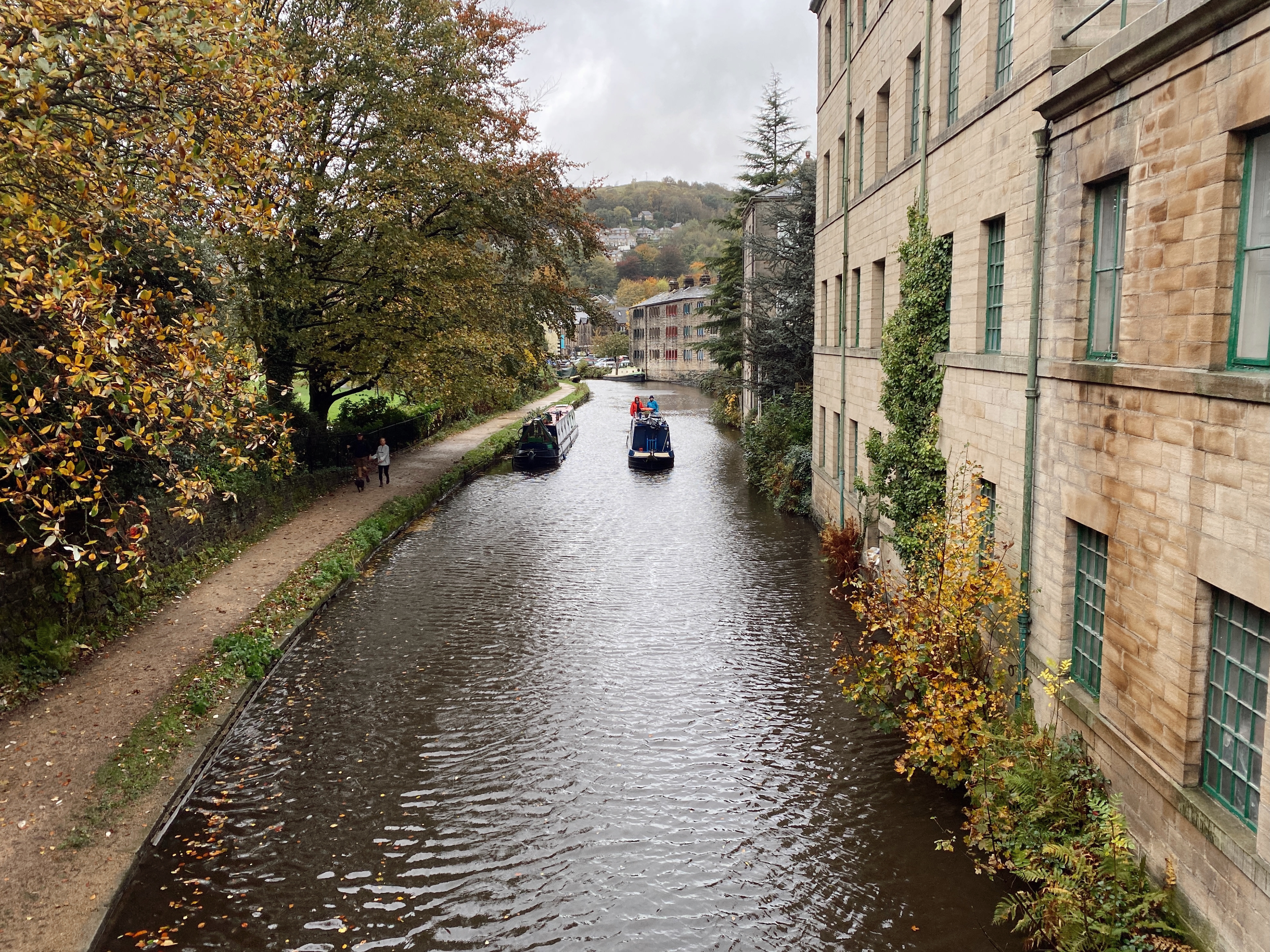 New Beginnings October 2021
And just like that, my first adventure since graduating is over! What an amazing year I've had at Horizon Community College with some amazing people who have spoilt me more than I could imagine on my last day. Now for a couple of weeks rest until the new adventure as a Graphic Designer
for Linney!
The Arena Mentoring Programme October 2021
Having taken part in various mentoring programmes throughout and after university, I couldn't resist applying for the amazing mentoring programme organised by The Arena. It is made up of numerous mentees from across the country within the creative industry. I was paired with a Senior Graphic Designer and a Creative Copywriter, one you may think more relevant than the other, but that was totally not the case! It was super insightful to speak to somebody slightly out of my field of work, after all, I may work closely with copywriters during my creative career so the more I know how they work and contribute to a design project, the better! I couldn't recommend the programme enough if you are looking for advice, guidance, feedback or to simply put the world to rights during your studies or within two years of the creative industry, it's for you!
Woman to Watch in the Design Industry September 2021!!!!!!!
Absolutely chuffed! I feel so so lucky to have been chosen to be a woman to watch (an actual woman to watch!!!) in the design industry in 2021 – how incredible right? Keep your eyes peeled on the Design by Women platform for myself and a bunch of other amazing female creatives features!
More Twelves for the collection August 2021
More Twelves for the collection June 2021
Within the space of a week I was seated at two tables of 12 (the third being my brother, still counts!) and I even have my own cocktail apparently...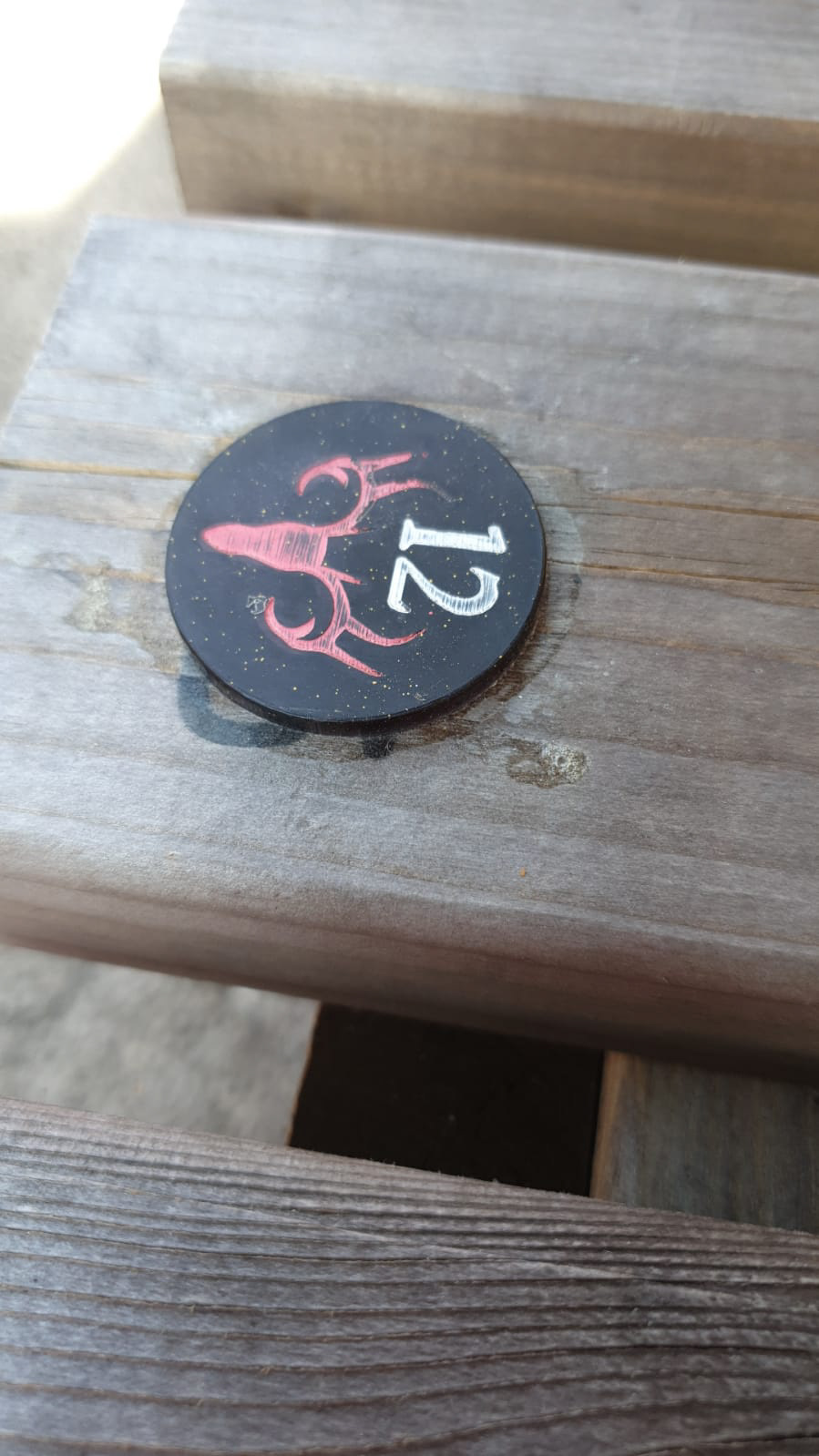 I didn't realise how enjoyable this would be! Not only because I have a finished outcome from this (which I might add, I'm super proud of!) but from the community spirit and bringing creative people together, new followers I have and new people I now follow who have taken part in this challenge. 36 days of type 

has been just wonderful, same again next year?!
36 Days of Type April 2021
I had recently been sorting through some drawers of paper (I can't throw anything away!) and found some scraps of envelope insides – the patterns are just beautiful. I'd been 'umming and arring' what I could ever do with them, so I thought why not use them for the Instagram challenge of 36 days of type

!

I'm certainly a material and experimental kind of person, so I'm excited for this one – the hoarded 

graph paper and stamps have now come out to play...
International Women's 
Day March 2021
From seeing all sorts on social media in the run up to International Women's day, I knew I wanted to get creative! I wanted to celebrate women of different eras therefore focused on the beautiful quote "I'd rather be a rebel than a slave" by Suffragette Emmaline Pankhurst and contrasted this with contemporary women designed typefaces, Bela, Edita and Alga. I find myself always coming back to transparent paper, it's so beautiful for typographic pieces, I just can't resist, but this time in particular it shows the transparency and delicacy of this movement, both in the past and today. The long format (although folded tightly) represents the length of time women had to fight for their rights.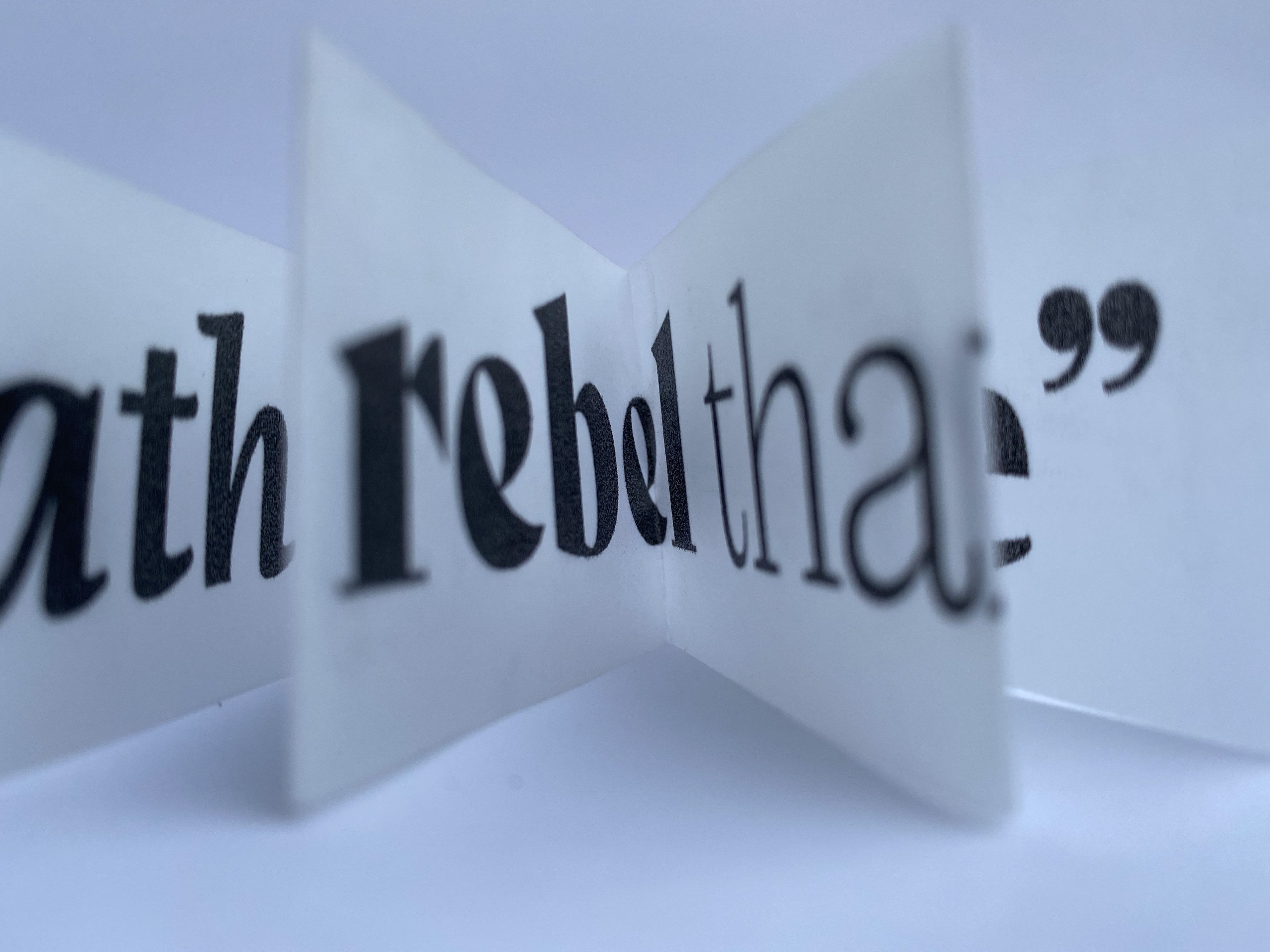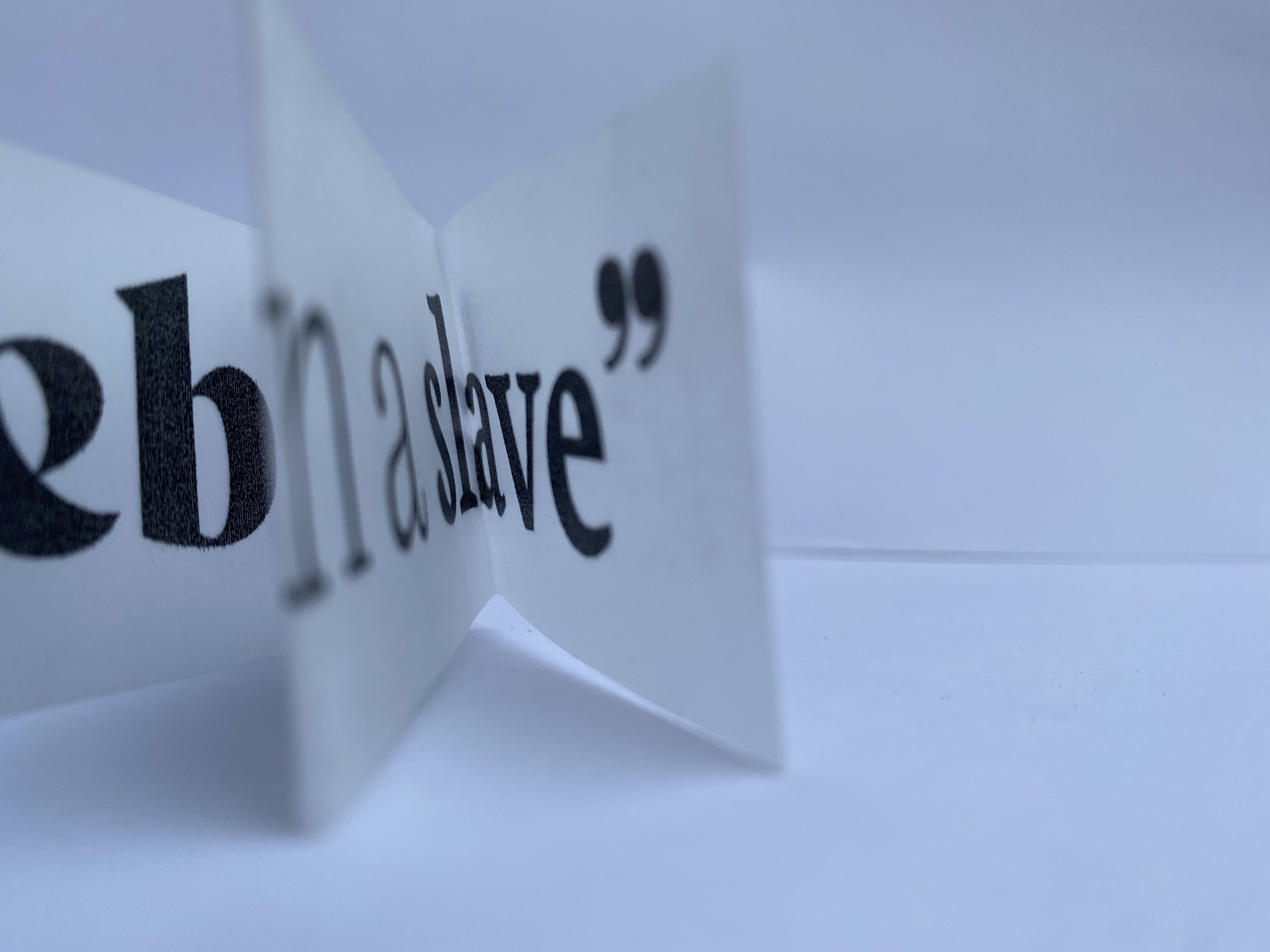 W Type Foundry workshop March 2021
WTF_CollabType is the result of the collaborative typography workshop organised by W Type Foundry within the framework of the New Latin Wave festival in the 2021 version. It was designed collaboratively by 83 participants in different parts of the world (including myself!) I obviously spend a lot of time on my Mac, staring at a screen, so this was the perfectly opportunity to do the complete opposite. Scissors, glue, paper and a printer = a couple of hours well spent, along with a very inquisative dog who clearly felt left out!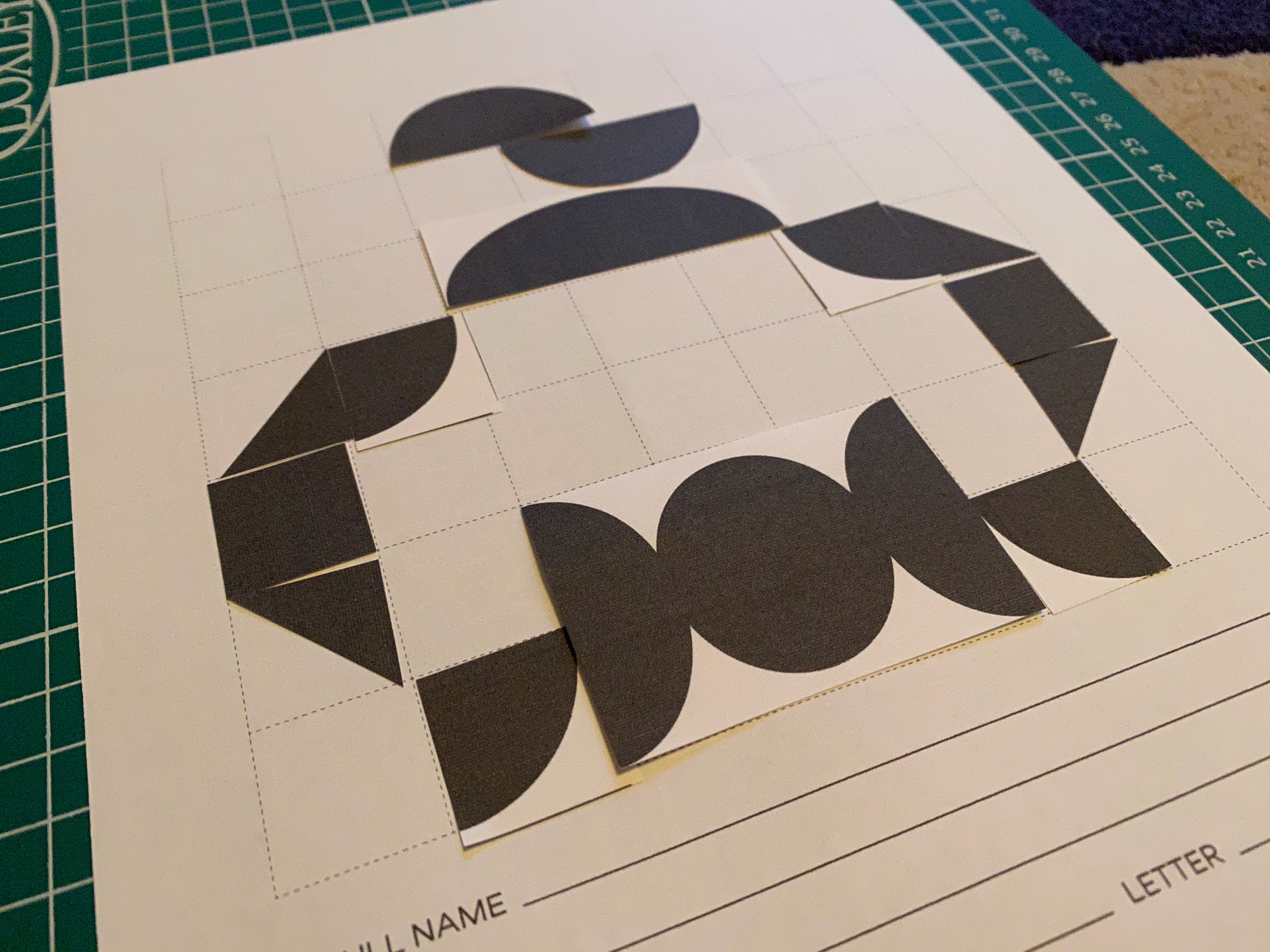 Appreciating the little things October 2020
It goes without saying that I love a good sky photo, but I find myself taking more and more during these weird times. As much as I'd love to be on a plane in the sky going somewhere exciting, there's no feeling like having your feet on the ground and looking up at the endless stretch of something that is so different every single day.
Feeling Appreciated! 
July
 2020
A lot has happened since finishing uni (from my bedroom as a digital hand in – anticlimactic, I know) and it's all been a bit of a whirlwind, especially on social media as that's where everything seems to be happening at the mo. My work has been noticed in all sorts of ways from The Nationwide Degree Show to being featured on Craig Oldham's @officeofcraig instagram page (another amazing way of showcasing students work!) I couldn't help but screenshot all of these lovely compliments towards myself and my work, I'm sure I'll appreciate looking back on these in the future. They're an amazing reminder of why I love design so much and the amazing community around me.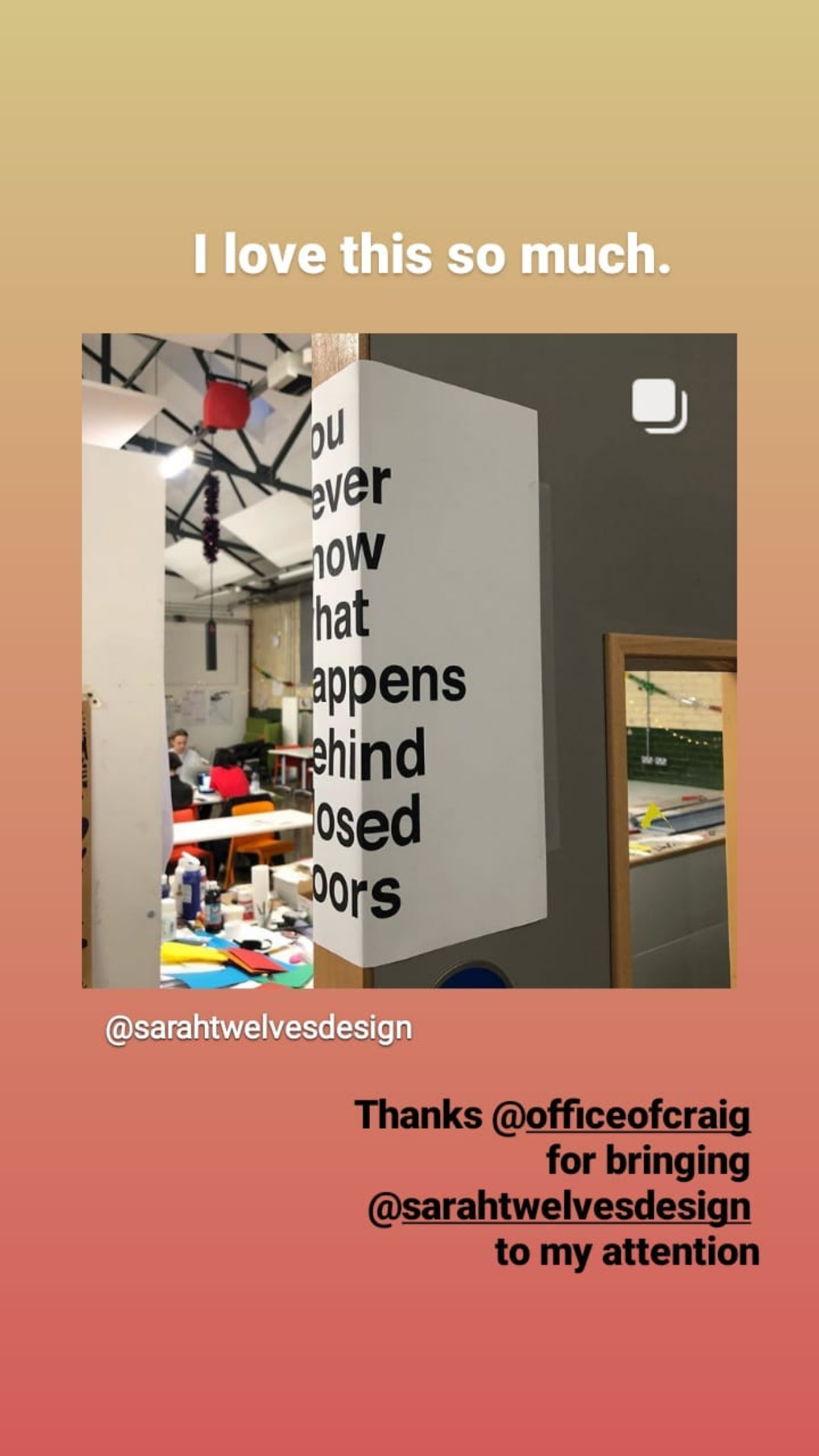 The Nationwide Degree Show Competition Winner June 2020
With degree shows across the UK being cancelled, postponed and turned into online platforms, there were lots of doubt and uncertainty that our work would go unnoticed. @_freshmeet came up with the Nationwide Degree Show, a competition to showcase student work in billboards in London, Manchester, Bristol and Glasgow. I jumped at the chance to enter, not really thinking much would come from it, but I managed to get myself a billboard space in the second round! 
British Sign Language course April 2020
What better time to do something you've always wanted to do, but always had the excuse of 'not enough time'? A few weeks back I had a deaf couple at work, I couldn't have felt less helpless. That same evening I went to YouTube and found some basic sign language for hospitality. Then just recently, I came across the BSL course and as easy as that, signed up! These lonelier times in isolation make this feel so worthwhile and relevant. It's not much, but I've learnt the alphabet and 1–10, which feels like a small milestone in being able to help somebody in the future. 
It was an awfully weird feeling, sitting on the train of what could have been my last commute home from university, ever. There's so much uncertainty for all creative final year students out there right now. Like we didn't have enough to worry about already! B
ut were all in it together, right? This is a bi
t of a different blog post, but I felt I needed to spill my feelings somewhere. I have loved my almost three years at university, it was the best (and probably most daunting) plunge I've ever taken and I can't wait to see what the future holds for me. Some positives from working from home means I have more time from losing a daily commute and two part time jobs (I worked it out at 23.5 hours which is a bit crazy – a good three days of work), I have no excuse to not be productive. I've found myself appreciating what's on my doorstep and still continuing to learn new things everyday, even if that is how to set up a homemade photo studio in my kitchen, it worked! 
Oh and the fact I have my dog by my side everyday keeping me sane, makes it a little bit more worthwhile.
 To my tutors, fellow students, colleagues, friends, family, neighbours and more, stay home, stay safe, save lives.
SHU Graphics Level 5 Portfolio review and share November 2019
It's always a bonus when you can inspire, influence and help other creatives! I was able to do just that in the portfolio review and share with second year Graphic Design students. It was great to see the students' get so involved by asking questions and looking through my own work. 
International Student Exchange, Malaysia Kuala Lumpur June 2019
Amazing. Just amazing! I couldn't miss out on the opportunity to be a part of the international student exchange in Subang Jaya, Kuala Lumpur, and feel incredibly lucky to have taken part. Based at the INTI University in what is known as the SS15 area, myself and 8 others were temporary students at the university for two weeks where we participated in design classes, an ongoing group collaborative project and all sorts of wonderful cultural traditions from mandarin calligraphy workshops to Chinese tea ceremonies. My almost three weeks in Malaysia was just incredible, learning about a culture so different to our own, getting to know the students and the area we were living in and exploring further afield in my spare time. A few "to do's" if you are thinking of travelling that way: Batu Caves, the most colourful experience you will probably encounter, KL Tower, the most spectacular views of the most spectacular place and Penang island which I could talk about forever, but I'll let the pictures do the talking! 
Pottery Experience Workshop Update February 2019
A couple of my finished, fired and glazed pots! The first one being hand constructed and decorated with tools and the second being thrown on the wheel, not bad for first attempts!?
Pottery Experience Workshop February 2019
I'll begin with saying, it's harder than it looks! Bloody pot throwing, I've watched tonnes of videos on Instagram thinking my precise OCD self would be brilliant at it, not at all, stressed was an understatement! I managed to get one pot off the wheel in an hour and half, as well as some handmade bits and bobs throughout the day, which I can't wait to see when they are fired and glazed! I'm not sure where it started, but my collection of ceramic glazed pots is constantly growing, to the point where I think my shelves won't take the weight for much longer. I loved getting away from the digital and getting hands on as it's been 8 or more years since I specialised in Applied Arts at College.
London Visit January 2019
What better way to start back at uni with a trip to the capital. With studio visits booked in, I was nervous but excited as this was a huge motivational boost for my career aspirations, especially for considering whether to do a sandwich/placement year or not. I met with a Hallam Alumni - Natalie Byrne, Applied Works and Ogilvy, all of which were motivational, inspirational and a great way to see into the creative industry! As well as this, I got a head start on my newest university project "Translation & Transmission", from coming across the loveliest little hidden gem of a book shop.
A rare Sunday off work meant a trip to the Peak District for some well needed fresh air. Starting at Mam Tor (a new one for me!) and walking along to Hollins Cross with views of Castleton, made much slower due to the snow but made it much more picturesque. Living on the doorstep to these places makes me feel incredibly lucky and I'm already planning to do this walk again.
Screen Printing experiments January 2019
I wanted to develop my personal identity and create something to support my CV and Portfolio. Originally, the idea came from wanting to customise my black A3 fabric portfolio box (not as simple as I had hoped), I therefore practised my screen printing skills on black card and to my surprise loved the outcome! The mustard yellow is consistent throughout my personal identity so this was a must (along with the same typefaces I had been using). I love the idea of a hidden identity therefore used a clear varnish to create a shiny black text for the rest of the lettering, from afar the s's would stand out and the piece would be more legible up close. I am eager to get back into the print workshop already and see what else is possible. Also, how satisfying are the registration marks!?
Hallam Handmade November 2018
What better way to build upon my creative practise, networking and confidence than holding a stall of my own handmade products including prints ranging from abstract shapes to illustrative detailed pieces, Japanese hand bound sketchbooks and individually hand painted quirky greeting cards. I also created typographic advertisement boards for the event!
My recent visit to Edinburgh, my first trip to Scotland and I was completely blown away! The architecture, the food, the activities and the culture has made it one of my favourite cities to date. From Harry Potter walking tours and escape rooms to visiting the castle, from exploring the twisting streets of Old Town to quirky cocktails bars of New Town, it has it all for everyone. Travel and exploring new places is something I love to do and have been fortunate to do over the years. Capturing these memories in photographs is so important and is an aspect that drives my creative practise. And of course, some more gorgeous doors.
X-Runner Total Warrior Race for Sheffields Children's Hospital September 2018
The longest, toughest and most excruciating three hours of my life completing a 10k assault course to raise money for Sheffields Children's Hospital. Hay bales, water slides, rope climbing and much much more earnt me a McDonalds and Dominos pizza in the same day. But I promise, it was totally worth it! Get me signed up for 2019!
One of the most amazing experiences of my life, two weeks inter-railing around Italy and seeing a total of ten different places including Milan, Como, Bellagio, Venice, Florence, Pisa, Rome, Sorrento, Pompeii and Vesuvius. Living out of a backpack, meeting new people and discovering these beautiful places was just the start of our adventure. The architecture, culture, food, wine and gelato (the list goes on) exceeded my expectations and blew me away! Although impossible to pick a favourite part, visiting the ruins of Pompeii was breathtaking, seeing a place that once was so different yet some buildings were still so intact was completely eye opening.
It goes without saying that anybody who knows me, knows that Whitby is my all time favourite British seaside destination. I have visited Whitby and surrounding areas yearly for the past six years and I fall in love with it more every time. It's true what they say, Whitby is one of the most picturesque places in England. Another bonus, I have one tired dog after a long day exploring. Oh, and I think this is where my obsession with a nice doorway began.
Handwritten Signage April 2018
When your handwriting is apparently that neat, you do all the signs at work (my OCD has taken over and if anybody adds to them, I hate it because they don't match!) But with all that yummy cake, I shouldn't complain.